Why this website?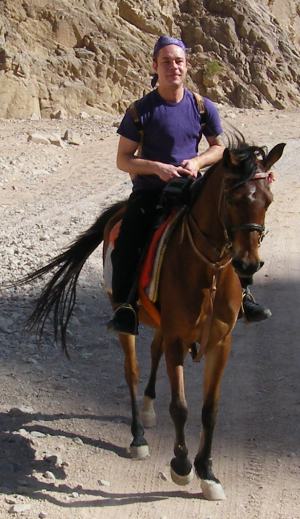 My name is Peer and I am from Germany.

In December 2009 I visited the Hotel Happy Life Village in Dahab (Egypt) the first time, which I would like to recommend for the outstanding service and the really great environment.

On this occasion, I met Ali, who is honesty and friendliness. He love his work and his horses, and I undertook some gorgeous horse excursions with Ali.

As a little "thank you gift" I decided to create this website for him.

If you have the chance to get to Dahab and want to experience something unique, then I would recommend a horse riding excursion with Ali.

Ali speaks english very well. So please phone him if you want to have a amazing horse riding in the desert at the red sea (Sinai).